A Message for Villa Owners in Western Algarve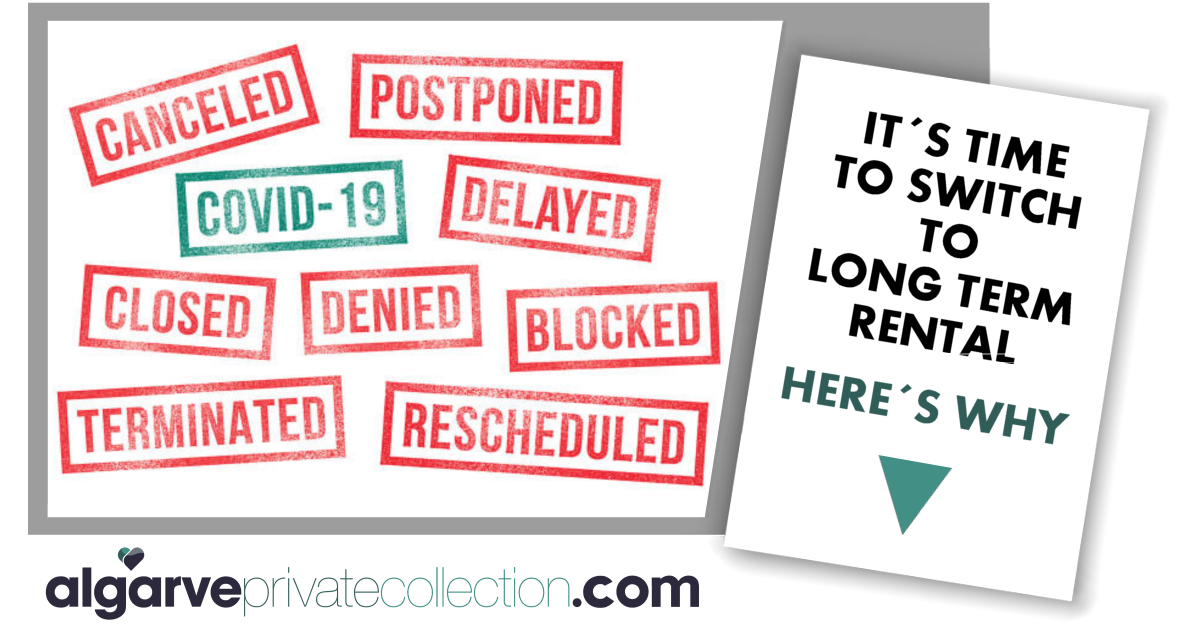 A Message for Villa Owners in Western Algarve
With the cancellation of flights to Portugal and the uncertainty surrounding the immediate future of the Algarve tourism sector, it may be heartening for Western Algarve villa owners to know that there is a solution at hand to help mitigate the loss of holiday rental income this year caused by the COVID-19 pandemic.
Switching from holiday rentals to long term rentals makes perfect sense in 2020. With demand for long term rental properties always outpacing supply in Western Algarve, owners can expect exceptional rental yields.
At Algarve Private Collection, we are ideally placed to provide the ongoing property management services associated with the long term rental of your property. These include:
Free property listing on our website
Regular inspection visits
Property maintenance
Utilities payment
Fiscal liaison
Personal Check-in
In-villa services
Real estate photography
Rental management
Moreover, if you wish to revert to short term or holiday lets once the Algarve tourism sector recovers, we can easily refocus our efforts and promote your property on the best international portals as we have done, successfully, for many years.
What About Western Algarve Villa Owners With Properties For Sale?
With an economic downturn already taking shape, Algarve property prices are set to fall in the months ahead meaning that many owners will struggle to reach their desired sale price. A long term rental solution, with a viewing clause built in to the rental contract, is a great way for you to earn an income from your property until the market recovers.
Interested?
If so, please click this button to contact us and we will call or email you to discuss your individual requirement.
We look forward to hearing from you soon.
Until then please #StaySafe, #StayHealthy & #StayHome
Anna Charles