Flights to Faro Airport 2021 Trending on Skyscanner!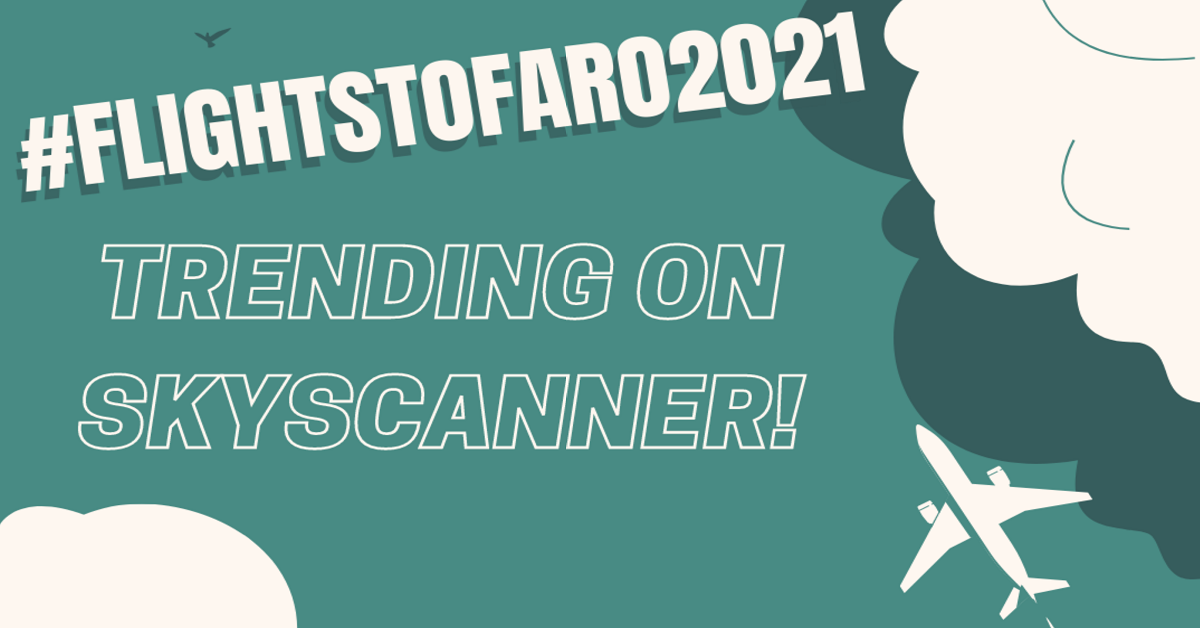 Flights to Faro Airport 2021 Trending on Skyscanner!
Skyscanner, the website for "savvy travellers" has reported a surge in the number of British tourists looking to visit the Algarve in 2021, with Faro at the top of its searches for European Destinations.
Following the recent news of Covid-19 vaccines being approved in the UK and the subsequent roll out of a national vaccination programme, increased search volumes have been registered from UK tourists looking to travel abroad in the spring and summer of 2021. Data from November 2020 demonstrates a weekly increase of 48 percent in the number of searches for holidays between April 1st and 31st 2021.
We Need YOU!
To meet this increased demand we are currently expanding our property portfolio and have a fantastic offer for property owners looking to enter the Algarve rental market in 2021. If you own a property in Western Algarve and are considering letting it commercially in 2021, contact us NOW for a FREE listing on our multilanguage website & maximise your property's exposure on the major international portals. As well as your FREE listing, we will also give you a full year's FREE property management!
To learn how you can get all of the above for FREE
Cite: TPN/Lusa: Goodwin H. (December 11 2020). Brits choosing Algarve for 2021 holidays. The Portugal News.